Fresh Fruit and Vegetables: Lemons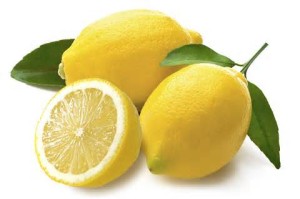 Lemons could easily be the most versatile of the fresh fruit and vegetables on the planet.  Lemons make boring water taste delicious and can be used as a salt substitute for fish, salads and other foods.  Fresh Lemons make mouth-watering desserts and freshly grated Lemon Rind adds a "zest" to many recipes.
Being in the South, we could not forget that Lemons are the fresh fruit of choice to flavor our Sweet Iced Tea!
Lemons are nutritious too.  Vitamin C, Citric Acid, flavonoids, B-complex vitamins, copper,   iron, magnesium, and phosphorus are all found in a fresh lemon. Lemons are also a better source of potassium, which is beneficial for a healthy heart, than grapes or apples.  Lemons are also good for maintaining a healthy functioning liver.
Lemons are also a popular ingredient in many do-it-yourself facials and beauty treatments.
When purchasing Lemons, keep in mind that heavier Lemons have more mineral and sugar content; these lemons are ideal for desserts such as Lemon Meringue Pie, Lemon Bars and Lemonade.  Thick- skinned  Lemons  tend to be lighter in weight and have less sweetness.
Lemons are one of the few fresh fruits and vegetables that are in season year round, and nearly 100 percent of the Lemon Supply for the US is grown domestically.